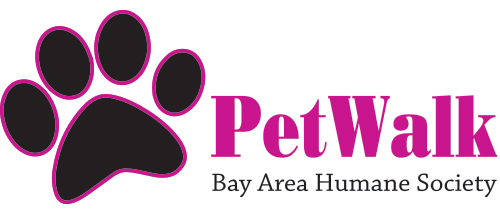 This year will be our 18th Annual PetWalk and will be held on June 3rd, 2017!
Note: If you want to fundraise only (and not attend the event) you can do so by CLICKING HERE and then select 'Set Up Your Fundraiser' 
We are very excited to present this family-friendly 5K walk to support the shelter animals here at Bay Area Humane Society. The walk begins at the shelter and goes  through the Wildlife Sanctuary. This fundraiser helps us provide shelter and care for over 5,000 sick, injured and homeless animals every year. Walk in honor of all the animals who don't have a family yet. Canines (or felines) are welcome- but are not needed in order to participate.                        
Pets welcome!
Food tent!
Local vendors!
Live music!
Pet obstacle course!
and more!
Collecting Donations
A large part of this annual fundraiser is our supporters backing us up and bringing in donations from their family and friends, often referred to as peer-to-peer fundraising. Teams or Individuals will compete to be the top collectors! This year, just like past years, we will also be offering rewards for the different fundraising levels (on the individual levels), so be on the lookout for those!
You can CLICK HERE for the paper version and start collecting on your own or you will receive a link to create an online fundraising page through Crowdrise after registration. Even if you cannot attend the event, you will still 'register' for the event, just click on 'fundraise only' as your registration option. After registration, everyone will receive a link to Crowdrise to create your own fundraising page and it will be directly linked to PetWalk. 
Thank you to our sponsors!